We're here for all your product needs
---
Furnaces
We offer only high efficiency furnaces with superior comfort and heating for our harsh Alberta climate. Your furnace is one of the biggest energy consumers in your home and during the cold winters, a reliable and efficient source of heat is essential. Whether you are looking for single stage heating, two stage, or modulating – we have the products for your heating needs. Four Seasons is dedicated in working closely with wholesalers and manufacturers to offer the most reliable furnace products with the best performance. Check out our model offerings from Trane and Armstrong in each of the furnace categories.
Air Conditioning
Summers shouldn't be filled with fans and open windows as comfort from long, hot days. Central air conditioning with an indoor coil and outdoor compressor is the answer to home comfort and lower humidity on those hot summer days. Whether you are installing air conditioning for the first time or are looking to upgrade your old R-22 unit we have the experience and quality products to give you a cooler home environment.
Learn more about Our Air Conditioning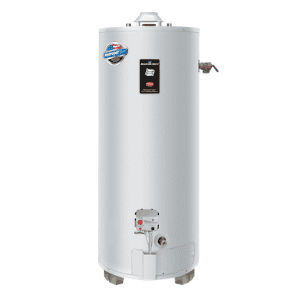 Hot Water Tanks
Besides your furnace and air conditioning, your hot water tank is the biggest energy consumer in your home consuming nearly 20% of your total household energy. In fact, according Natural Resources Canada, the average person uses 75L of hot water per day and the average Canadian household uses 225 L. Showers, faucets, clothes washers, dishwashers – all the hot water adds up, and so does the fuel!
Learn more about Our Hot Water Tanks
Thermostats
Every natural gas furnace and air conditioner requires a control or thermostat to perform heating and cooling when called for. Thermostats used to be a simple control with few features usually limited to heating, cooling, and fan operation. Today the options seem to be endless with options like learning thermostats. We offer a wide range of thermostat options for whatever equipment you have or plan to install.
Learn more about Our Thermostats
Filtration Products
The main function of the furnace filter is protection. Without a suited, clean furnace filter, dust and debris is allowed to flow through the furnace blower and components coating them with gunk. A furnace is not designed to operate in such harsh conditions so it will overheat and break down. Prolonged periods of running time without a filter or a plugged filter can result in costly repairs and damage to your furnace.
Humidifier Products
More and more homeowners without proper humidification realize that, during the winter months they live in a "sick" house. Family members suffer from dry, itchy skin, parched throats, and annoying coughs. Whole house humidification with a humidifier attached to your furnace will create a comfortable home environment and also help you save energy dollars. Four Seasons is dedicated in working closely with wholesalers and manufacturers to offer the most reliable humidifier options with the best performance. Check out our model offering from Trane and General Aire in each of the Humidifier categories.
Contact Us for a quote, to book an appointment, or to ask a question