24 Hour Emergency Furnace Repair
No heat in the home? No hot water? These situations can be stressful, Four Seasons is here to help! We offer local 24-hour emergency furnace repair and hot water heater repair for Edmonton and the surrounding areas. We guarantee all emergency repairs are responded to within 24 hours of your call. Simply give our office a call to be connected to an on-call servicemen who is ready to repair near you.
We can repair all makes and models of furnaces, with over 50 years in the industry we have seen it all. Our servicemen are qualified technicians, NAIT certified as Gasfitter (A) Journeymen and apprentices who can professionally diagnose and repair your furnace or hot water tank correctly the first time.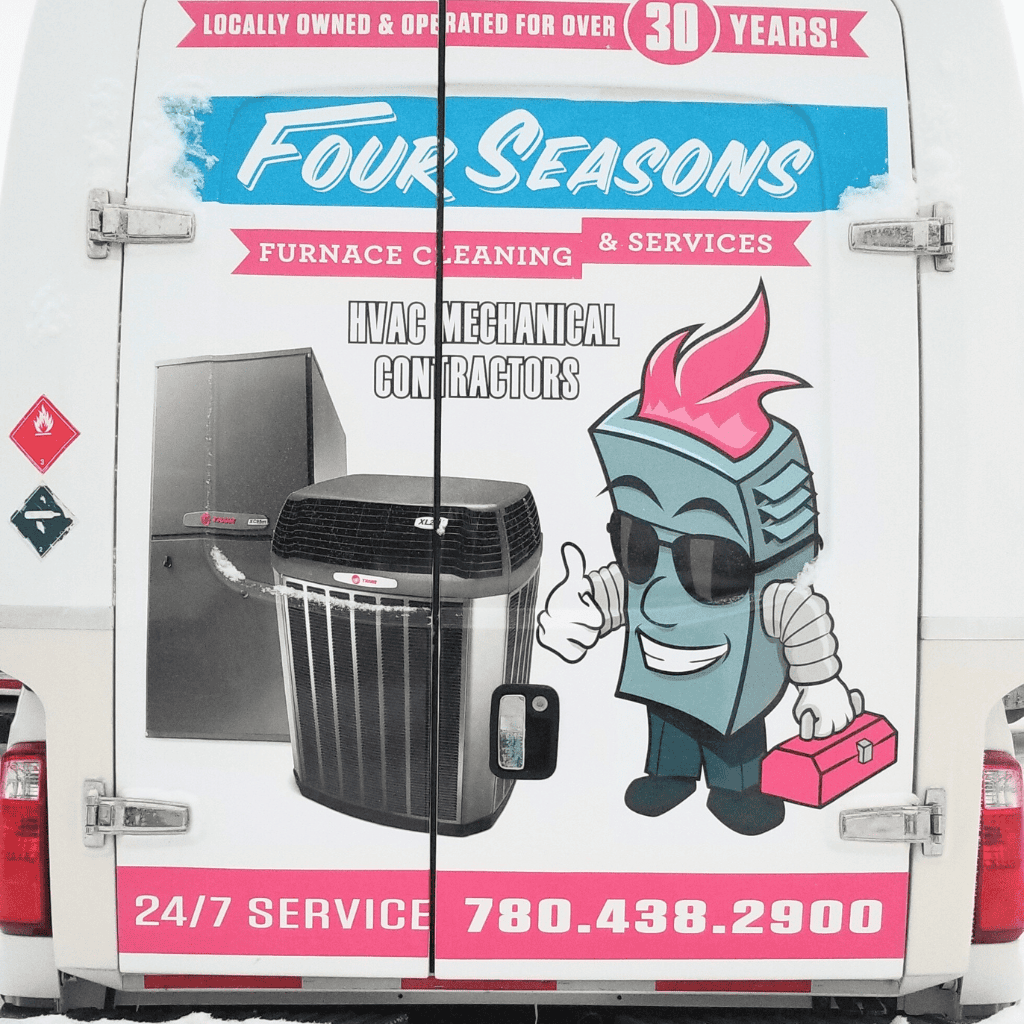 Furnace sounding funky? Hot water not hot enough? For non-emergency repairs we offer scheduled appointments with a set date and time for your convenience. If your furnace or hot water tank decides to breakdown on you before your scheduled appointment, call us right away to get someone out on an emergency basis. When you contact our office, you will speak someone locally in Alberta. Our servicemen are qualified to repair the following HVAC equipment:
Furnaces
Air Conditioners
Hot Water Tanks
Tankless Water Heaters
Humidifiers
Air Source Heat Pumps
Electronic Air Cleaners
HRV
Our Guarantee: 30 day mechanical warranty from date of repair and 1 year part warranty from manufacture.
THE FOUR SEASONS REPAIR ADVANTAGE

Locally Owned and Family Operated
Reliable service that you know is close to your home. Our family, helping your family stay comfortable.
With over 50 years experience, we have seen it all. Our Journeyman Gasfitter (A) are certified through NAIT and apprentice the next generation.

Give our office a call and speak with our friendly, knowledgeable front staff- no prompts or call forwarding here.

No hidden fees or additional costs here. We feel its best you know everything up front.

Connect with one of on-call serviceman instantly when your in need. 365 days a year, 24 hours a day – we are here for you.
If you require emergency repair call our office for immediate assistance. All regular repairs can be scheduled at your convenience.