The only way to prevent mechanical breakdowns
---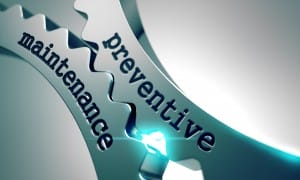 The only way to ensure you receive the full energy efficiency of your appliances and avoid mechanical breakdowns is to perform regular maintenance of your HVAC equipment. Furnaces and air conditioners are mechanical systems that put on miles just like a car would. And just like a car, if regular oil changes and maintenance are not performed, there are going to be issues. Would you drive a car for 20,000 km without doing an oil change? Regular maintenance is the only way to receive the return on your investment from a new furnace or air conditioner.
Who recommends annual maintenance for your furnace and air conditioner?
Manufacturers: Trane and other manufacturers have made annual furnace and A/C maintenance mandatory to maintain parts and labour warranties.
Insurance Providers and Firefighters Associations: recommend annual inspections for safe operation.
Your Energy Provider and Natural Gas Provider: recommend that a qualified heating professional annually inspect HVAC equipment to ensure efficient and safe operation.
Our emergency experience: In over 30 years of experience providing emergency repair service, we have replaced thousands of burned out motors, circuit boards and gas valves due to a lack of maintenance. Homeowners who regularly maintain their furnaces get the full 15-20 year life from their furnace with fewer breakdowns.
We provide reliable, professional service
BASIC INSPECTION: Whether you have installed new equipment with us or have an existing system, we can service and maintain all makes and models. Regular full mechanical servicing prevents future breakdowns and keeps the system operation efficiently. Our servicemen are qualified heating professionals certified as Gasfitter (A) Journeymen and Apprentices through the NAIT three-year certification apprenticeship program.
FURNACE & DUCT CLEANING: Your furnace's operation and household environment are our number one priorities. Our 2-in-1 furnace and duct cleaning service addresses the mechanical operation and deep cleaning your furnace requires and deserves. This service includes complimentary sanitization of your duct work. Our Powervac serviceman are certified Gasfitter (A) Apprentices trained by our Journeyman Gasfitters on staff to provide full mechanical servicing, saving you time and money without needing to hire two companies to complete cleaning and servicing.
AIR CONDITIONING SERVICE: Just like your furnace, your air conditioning unit requires regular maintenance to prevent breakdowns and cool efficiently. We can service and maintain all makes and models of air conditioning units. Our technicians will ensure both the indoor coil and outdoor compressor are cleaned and serviced for its optimal operation. Your furnace and air conditioning system work together to cool your home. If the furnace fails, so does your air conditioning. If you furnace has not been serviced within the year, we can service it at the same time as your air conditioner to ensure the reliability of your entire HVAC system.
Optimal maintenance for optimal performance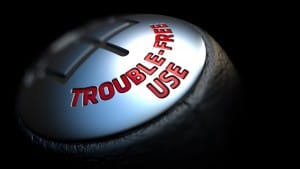 Servicing on your furnace and air conditioner should be completed annually with a basic inspection. In our experience with emergency service, we recommend that furnace and duct cleaning also be completed regularly for complete maintenance. We guarantee that you will save energy dollars and gain peace of mind with an annual maintenance philosophy.
We recommend to all of our customers whether we have installed your equipment or not, the optimal maintenance schedule for your furnace and air conditioner is annual servicing with furnace servicing and duct cleaning completed every other year or up to every four years depending on your home.
Contact Us for a quote, to book an appointment, or to ask a question