EXCEEDING EXPECTATIONS ONE CUSTOMER AT A TIME
Upgrade And Save – The Proof Is In Your Heating Bill
Furnaces 20 years or older cost as much as 50% in wasted energy. In addition to wasted energy dollars, repairing an old furnace can leave you spending more on your heating system than is necessary. A new high efficiency furnace will save you money on your heating bill and provide you with reliable operation during our harsh Alberta winters.
Four Seasons specializes in residential furnace installation, our work has stood the test of time with our customer's furnace installations still performing after 20+ years in operation; backed by 50 years of experience as an HVAC mechanical contractor and dedicated certified tradespeople.
The Four Seasons Installation Guarantee
Professional Gasfitter Installation Installed professionally by certified installers through the Journeymen Gasfitter (A) Apprenticeship program at NAIT (Northern Alberta Institute of Technology).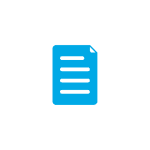 Gas Permit and Heat Loss Includes a gas permit inspection from your municipality – the bench mark of ensuring a professional, safe, and up to code installation. A complimentary heat loss calculation is included to properly size your furnace and present to the gas inspector if required in your municipality.
Free Duct Cleaning Included will all installations so your furnace has a fresh start.  Removing existing dust and debris from your duct work allows your new furnace to work its best without the added wear and tear. An important detail so your entire HVAC system is ready for the upgrade!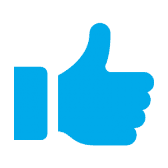 Hassle Free Installation Includes full removal and environmental disposal of your old furnace. All important documents, maintenance schedule, and warranty certificates will be mailed to you direct in a convenient storage folder. Our office staff will handle the paperwork for you.
24 Hour Emergency Service Our servicemen are ready to respond 24 hours a day in case there is any issue with your new furnace a day, a year, or even 10 years into the future! Speak directly to our serviceman on evenings or weekends and we guarantee to respond within 24 hours of your call.
Guaranteed Warranty All new installations come with 10 years parts manufacturer's warranty and a 1 year labour warranty. Optional 10 year extended labour warranties are available from manufacturers.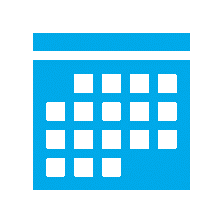 Total Maintenance Services Receive the best performance over your furnace's lifetime. We provide certified servicemen for start to finish maintenance including mechanical tune up's and signature 2-in-1 furnace and duct cleaning service. Receive savings on your maintenance with our in-house loyalty program.
Four Seasons Furnace Installations

Furnaces as low as $75 a month
High Efficecny Furnaces Requirement In Canada
Mandated by the federal government, a new national minimum energy performance standard for furnaces came into effect December 31, 2009. All residential gas furnaces sold in Canada must be at least 90% efficient. All high efficiency furnaces require changes to the venting systems when retrofitting from a standard furnace. In some cases, the hot water tank venting must also be upgraded.
We provide FREE in-home estimates
Your home's heating needs are unique, in-home estimates are necessary. Contact our office today to schedule an estimate for furnace installation.