Additional Cleaning Services
TAKE ADVANTAGE WHILE WE ARE AT YOUR HOME
WE CAN CLEAN MORE THAN YOUR DIRTY DUCTS
We offer additional cleaning services that can be completed at the same time as a furnace and duct cleaning. Take advantage of our Powervac's incredible suction and get all the systems that accumulate debris cleared out while we are there. In addition to our cleaning abilities, we can also clean and service your other natural gas appliances at the same time. It is always more cost effective to do multiple services at one time vs. doing them separately at different times
Dryer vent cleaning not only prolongs the life of your dryer, more importantly it prevents a major fire hazard in your home. We can clean all shapes and sizes of dryer vents, where they are vented out of the side of the home or located on the roof. We can complete dryer vent cleaning at your furnace and duct cleaning appointment.
Depending on the style of dryer you have, the dryer will either be pulled from the wall to access the venting or if your dryer cannot be moved from the wall; we will access the vent through the lint trap to clean it out. The entire length of the dryer vent is blown with compressed air using reverse air scrubbing at the outside exhaust hood. The backside of the dryer and lint trap are also blown clean, pushing the dryer lint towards the outside exhaust hood. We also repair dryer venting if needed.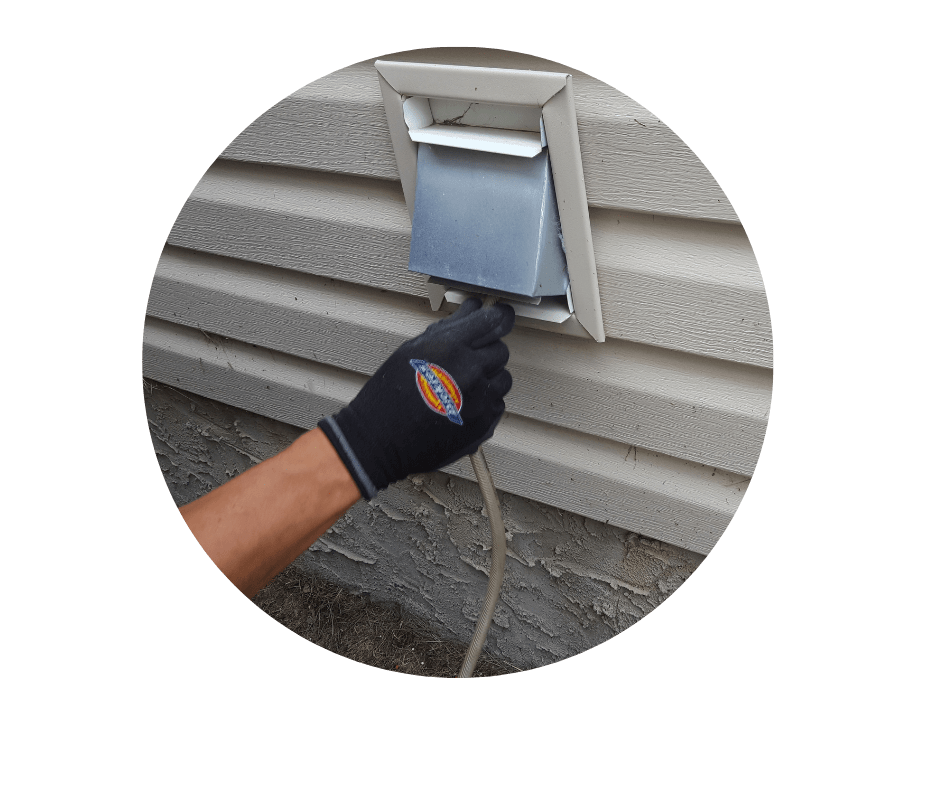 WOOD BURNING FIREPLACE CLEANING
The Fire Department will tell you that if you are regularly burning wood in your hearth, the chimneys should be inspected and cleaned yearly. When you burn wood it creates resins, gases, and particulates that do not burn off, but collect in the chimney of your fireplace condensing to create creosote buildup. Creosote buildup in your chimney is highly flammable, creating a fire hazard – if the creosote ignites so does your chimney! We can complete chimney sweeping at your furnace and duct cleaning appointment.
Suction is placed in the fireplace to collect the soot & creosote. The chimney is cleaned with air pressure and the skipper wand. The ash pit is also cleaned as well. The creosote and ash buildup is suctioned through our vacuum hoses with no mess in your home.
Just like your furnace, your gas fireplace is a natural gas appliance, which requires regular cleaning and servicing to ensure safety of operation as recommended by your Natural Gas Provider. The burner chambers and pilot assembly create carbon buildup which needs to be regularly cleaned to provide consistent operation and prevent any mechanical failures. A clean gas fireplace ensures more efficient gas usage with more energy dollars staying in your wallet. We can complete gas fireplace cleaning at your furnace and duct cleaning appointment.
All glass is removed and cleaned of the residue from combustion. The inside gas burners and pilot assembly are cleaned of and carbon and inspected. Glass is reinstalled and operation tested.
Central vacuuming systems need to be cleaned out regularly to maintain suction and proper operation. Just like a plug-in vacuum, you need to empty the dirt/debris from your central vac canister regularly – we can get that done for you! This ensures your central vac system has a longer lifespan without having mechanical issues. We can complete central vacuum cleaning at your furnace & duct cleaning appointment.
Disassemble central vac unit to clean filters and main canister using air pressure. This is then suctioned out into the Powervac collection bag. All ports are thoroughly cleaned and cleared of any dirt/debris.
Heat Recovery Ventilators or "HRV" accumulate dust just like your furnace. Having your HRV cleaned out will improve its efficiency and prolong the operation. These units have filters inside that need to be checked and cleaned regularly. Dirty filters can reduce the energy efficiency and pollute the air cycling back into your home. All the connecting ducting can also accumulate debris over time which needs to be cleaned out to ensure clean air in your home.
HRV unit is disassembled to check all air filters and clean inside of unit. If air filters need to be changed our technician will alert you, we can provide filters if this is needed. All connected venting is cleaned and cleared of any debris. Unit is inspected and test cycled.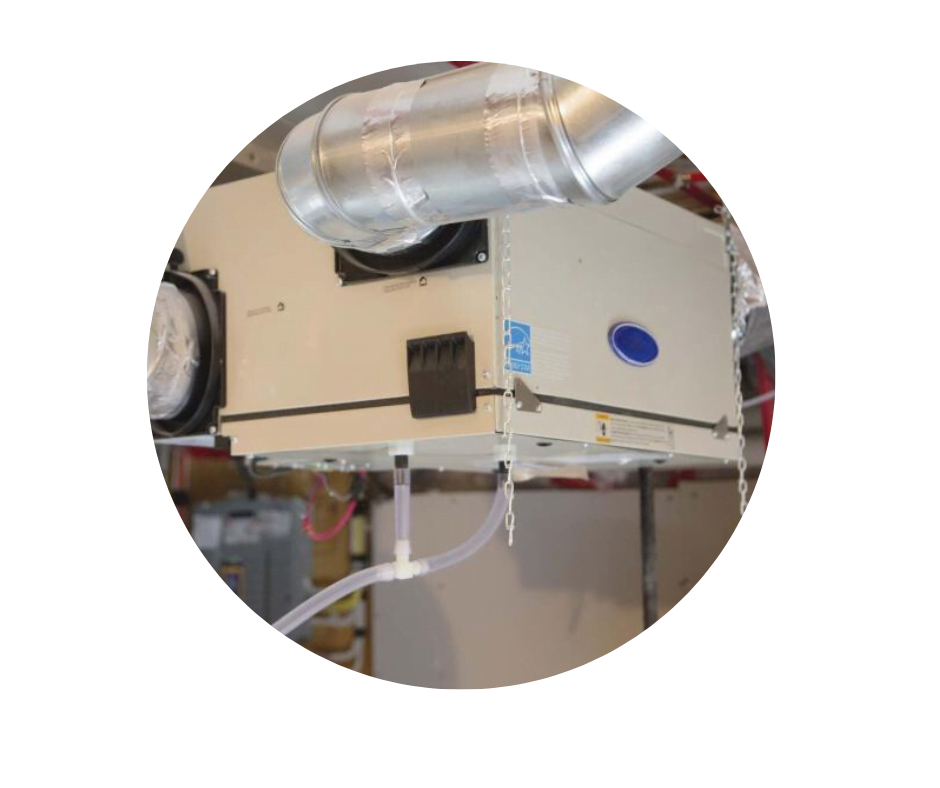 Ready to book a Furnace & Duct Cleaning?
Contact our office today for a quote or to book an appointment. Our office staff will be ready to answer any questions you may have.