Scheduling your HVAC needs
---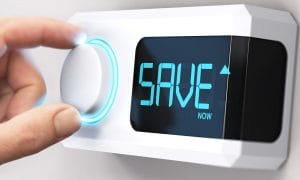 Programmable thermostats automatically coordinate the temperature of your home with your daily and weekly patterns so you don't have to awaken to a chilly bedroom in the winter or come home to a stuffy house in the summer. All programmable thermostats need to be programmed manually and familiarizing yourself with the homeowner's manual and programming the thermostat yourself is essential to ensuring you receive the greatest energy savings. You can build energy savings into your program by setting the temperature lower during the day when you aren't home or late at night when you are sleeping. Once you program it, you won't have to adjust your thermostat again!
Honeywell
---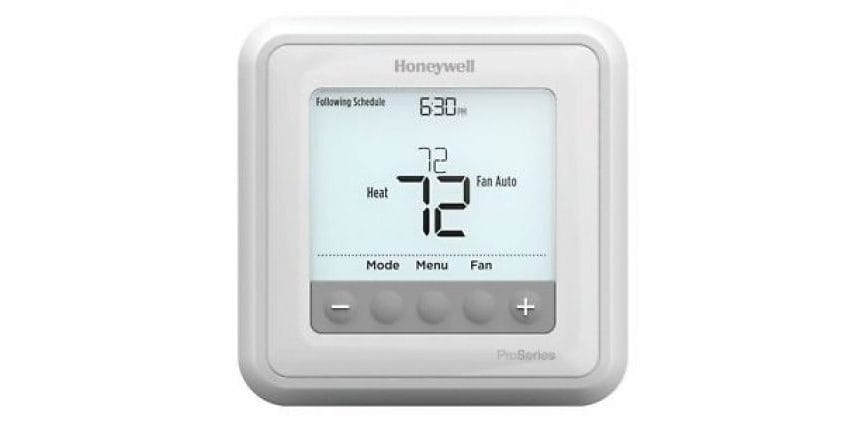 Honeywell T6Pro
Description: This streamlined thermostat has a simple interface for easy operation. It offers several flexible programming options to ensure you are always getting the comfort you want.
Warranty: 5 years limited parts.
Specifications:
7-day, 5-2, 5-1-1 programming options
Large 5.44 square inch LED display
Soft key controls
Trane
---
Trane XL824 Programmable Thermostat
Description: an easy-to-use, programmable thermostat with color touch screen. When connected with Nexia™ Home Intelligence, you can control your home's heating and cooling from a smartphone, PC, or tablet.
Warranty: 10 year limited parts when registered by Dealer. Optional extended 10 years parts and labour warranty with installation of Trane furnace or air conditioner.
Specifications:
3" color touchscreen
Create up to six daily heating and cooling schedules
Built-in Nexia™ Home Intelligence
Wi-Fi or Ethernet connection
5-day wither forecast and weather radar
Filter, maintenance, and humidifier reminders
White Rodgers
---
White Rodgers 1F80-0471 Programmable Thermostat
Description: large, 4-square-inch blue display with easy-to-see characters. Choice of 5/1/1 or 5/2 day programmable. Four time and four temperature settings per program (heat & cool).
Warranty: 5 years limited parts.
Specifications:
5/1/1 or 5/2 easy programming
Easy-access battery compartment
Exclusive Cool Savings feature
Battery power monitor
Contact Us for a quote, to book an appointment, or to ask a question