Affordable and easy to maintain
---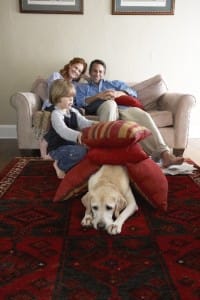 Power Drum humidifiers provide humidity with an evaporator pad attached to a rotating wheel that dips into a water reservoir to deposit moisture into the air. The warm air from your furnace that passes through the moistened evaporator pad delivers humidity through your ductwork that is distributed throughout your entire home. Power drum humidifiers are controlled by a humidistat much like a thermostat, just with humidification levelS from 0-100%.
Power Drum humidifiers are an economical choice and perform best when regularly maintained by changing the evaporator pad once per year and cleaning the mineral deposits from the water pan.
General Aire
---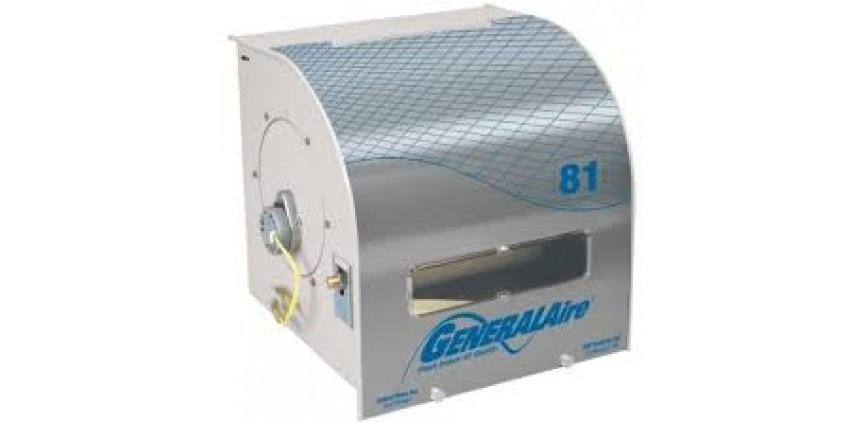 General Aire Model 81 Humidifier
Description: inside a drum and evaporator sleeve continually rotate through a water-filled trough. Warm air from your furnace passes through the unit and soaked evaporator sleeve to deliver moistened, healthier air to your family.
Warranty: 1 year limited parts.
Specifications:
Easy-to-use included MHX3 manual humidistat
24 volt low voltage wiring for easy connection
Up to 2800 square feet
Output for up to 16 gallons per day
Easy-access lift-off cover
Inspection window for vapor pad
No water waste – water intake valve
Contact Us for a quote, to book an appointment, or to ask a question