Essential protection for your furnace
---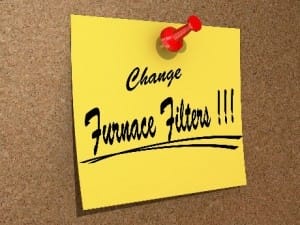 If allergy and respiratory problems aren't a concern for your family, then a disposable filter can be enough to keep your furnace operating efficiently and safely. 1″ Disposable filters need to be changed every month – remember that dust and dirt are the cause of half of the furnace repairs reported!
When purchasing a disposable filter is its best to consider a MERV rating of 8 to receive the best results of particulate capture and air flow.
Camfil
---
Camfil FARR 30/30 Pleated Panel Filter
Efficiency: MERV Rating 8
Description: sets the industry standard for pleated filters since 1963 and continue to provide the industry's best value for medium efficiency filtration. Using a mechanical particle capture principle, the 30/30 will not drop in efficiency while in service, as will other pleated filters that incorporate an electric charge to obtain a MERV 8 value.
Warranty: no warranty on disposable filters.
Specifications:
MERV 8 Rating
Energy Cost Index (ECI) of 5 stars
Available in 1" deep size
Media is blend of cotton and synthetic fibers
Honeywell
---
Honeywell F100 Whole House Media Cleaner
Efficiency: MERV Rating 11
Description: This whole house media cleaner uses deep pleated 5" Honeywell disposable filters. These filters have a larger surface area than the traditional 1" pleated filter, capturing more airborne particles like dust in additional to larger contaminants like mold spores and pet dander.
Warranty: no warranty on disposable filters.
Specifications:
MERV 11 Rating
Available in 5" deep size
Filters can be changed every 4-6 months instead of every month.
Honeywell 5″ pleated filter inserts available for separate purchase for homes with existing 5″ filter rack
Contact Us for a quote, to book an appointment, or to ask a question