Looking for a new Career?
---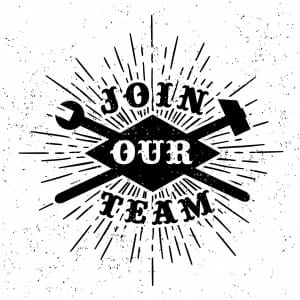 Four Seasons Furnace Cleaning & Services has been providing quality and professional mechanical services to Residential HVAC customers for over 30 years. Homeowners choose our services time after time for our consistent service, mechanical aptitude, and professional installations.
We are always looking for motivated individuals who are passionate about people and HVAC to join our team and start a career! We are an equal opportunity employer, and welcome all applicants who are enthusiastic and have the skills to become a successful member of the Residential HVAC industry.
Field Employees
Our servicemen are dedicated and hardworking individuals with a focus on exceptional customer service in conjunction with technical aptitude. If you are mechanically inclined and are interested in HVAC as a trades or even if you are an experienced serviceman or gasfitter, Four Seasons always welcomes the skills and potential of qualified applicants.
Office Employees
Our office team is the glue which keeps our bustling HVAC machine running. Our employees are dedicated and hardworking individuals with focused on exceptional customer service in conjunction with a variety of other skills including oral and written communication, organization, and computer skills.
If you are interested in a career in HVAC, send us your resume and a quick message about you!
WE ARE NOW HIRING FOR THE FOLLOWING POSITION:
FULL TIME HVAC POWERVAC ASSISTANT
We are looking for highly motivated, mechanically inclined, physically fit individuals with solid work ethic ready for a fast-paced work environment! This is a permanent, full-time position working alongside a strong team of servicemen to complete furnace and duct cleaning services. You must have a valid driver's license, a personal vehicle (no bus access to shop), and High School Diploma. Apply today by sending in your resume to admin@fourseasonsfurnace.com! 
ROLES AND RESPONSIBILITIES:
Assist Powervac Serviceman maintain truck for all service days
Perform general cleanup and organizations at job sites
Assist Powervac Serviceman by hauling hose, cleaning cold and hot air registers, interacting with customers, and assisting as needed on all job sites
Use a variety of hand and power tools, and material handling
Comply with OH&S Safety Regulations for HVAC worksites
REQUIREMENTS
High School Diploma
Physically fit and can lift 75 lbs
Valid driver's license and personal vehicle to travel to shop
Highly motivated and able to work independently
Able to deal with customers tactfully and professionally
First Aid and/or safety certificates considered assets
Able to work under pressure under with strong attention to detail
JOB HIGHLIGHTS
Full time permanent position
Training and safety training provided on the job
Benefits package including dental, vision, etc.
Working with a strong team of Journeyman Gasfitters and apprentices committed to passing on skills and knowledge
Locally owned contractor with over 30 years' experience in the industry
PART TIME OUTBOUND CALLER
We are now looking for motivated individuals to join our dynamic office team in a part time capacity. We are offering this position for shifts Monday – Friday, 1-5 pm. We need energetic and experienced call representatives to continue to maintain our new and previous customer campaigns. We have been offering Residential HVAC services for over 30 years to the Edmonton area, and require animated individuals who have strong verbal communication skills with strong computer skills.  We are seeking punctual, detail-oriented and personable individuals to become members of our team. Apply today by sending your resume to admin@fourseasonsfurnace.com!
ROLES AND RESPONSIBILITIES:
Explain products, services, prices and answer questions regarding customers HVAC needs
Make outbound calls and schedule appointments
Complete cold calls to new customers in addition to previous customers
Maintain customer records
Assist office staff with seasonal promotional projects
REQUIREMENTS
Superior telephone manners and strong interpersonal skills
Sales and customer service experience required
Extreme attention to detail and organization
Strong Computer Skills – Microsoft Office
High School Diploma
Ability to analyze and interpret the needs of clients and offer appropriate solutions
Able to respond quickly and easily in a dynamic and changing environment
Able to effectively communicate both verbally and in writing
JOB HIGHLIGHTS
Part time position
Working with a strong and dynamic local business
Positive office environment
Contact Us for a quote, to book an appointment, or to ask a question