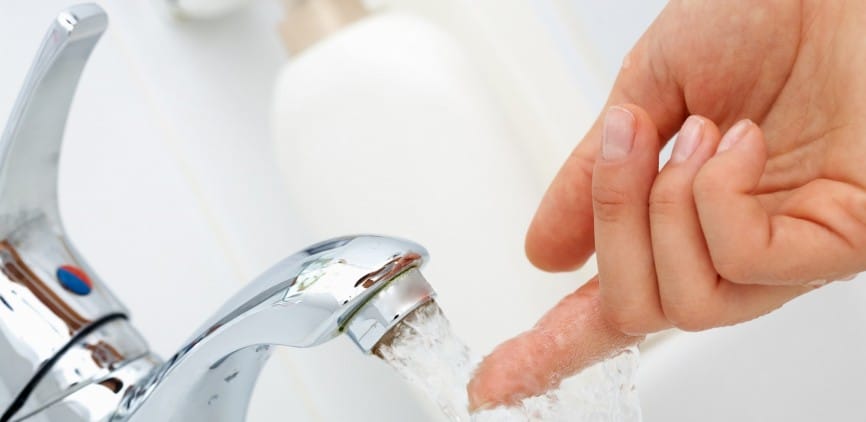 Tankless Water Heaters: Energy Efficiency Not worth Homeowner Cost
---
At some point every homeowner will experience the need to replace their hot water heating system. In the last few years, tankless water heaters have become increasingly popular with higher energy efficiency ratings than conventional tank systems. A tankless system heats hot water as you call for it. Simply put, when you turn on your hot water tap, the water enters the tankless unit, the flow sensor detects the water flow, the control board automatically ignites the burner circulating the water through the heat exchanger heating it up, and when the tap is turned off the unit shuts off. In theory, this method of hot water heating sounds ideal. But the reality paints a much different picture, one much more costly for homeowners.
Tankless water heaters have been used extensively in Europe, providing reliable hot water for resident's needs. However, tankless systems are not properly designed for the construction of Albertan Residential Homes. Typically these units are installed in spaces where there is no room for a conventional tank, such as apartment buildings. Although tankless hot water heaters never run out of hot water, they can only provide so much at one time. For example, if you have someone showering, a dishwasher, and washing machine demanding the hot water, most units cannot keep up with the increased demand. Conversely, conventional tanks are able to keep up with this demand as they store a reservoir of hot water able to handle the simultaneous demand of multiple appliances.
Anyone living in Alberta, especially Edmonton, can attest to the effects of our extremely hard water. Because a tankless system depends on much longer, and a higher volume of water lines to deliver the hot water, our hard water only increases the likelihood of the system not operating efficiently or having break downs. Clogs and drain line blockages are extremely common and cause two major headaches for home owners, no hot water, and costly maintenance repairs. Even if a homeowner elects to install a water softening system, which is typically $1000-$1500 for the home depending on the conditions, the unit will still need to be maintained yearly, flushing the unit with an acid solution to prevent blockages. Conventional tanks do not require this intensive maintenance as there are no multiple lines, sensors, and filters to continuously keep clear. In fact, the maintenance on a conventional HWT can be taken care of when you have your furnace and ducts cleaned or as a part of your regular maintenance or during a annual service inspection.
The installation cost of a tankless system is typically two to three times the cost of a conventional tank installation. The initial cost of the unit is higher, as well as the required multiple retrofits to gas outlets, water lines, and drains to properly install the complex system. Specifically the most major retrofitting issue is the gas outlets. A typical HWT operates on 38,000-45,000 BTU's of gas, whereas a typical tankless unit requires up to 200,000 BTU's to operate. As most homes typically already have a 60,000 – 100,000 BTU furnace installed, this additional BTU load sometimes simply isn't possible, or requires costly retrofitting.
But you're wondering, what about the increased energy efficiency with a tankless system? Most homeowners are unaware that conventional tanks have much improved over the past few years in terms of efficiency. Most conventional tanks offered today carry an EF rating of .67 which is recognized as an ENERGY STAR efficient product. This means that for every dollar of energy used by the tank, 67 cents is used efficiently. Most tankless systems carry an EF rating of 0.82. This means that compared to a conventional tank, a tankless system will only save you an average of 15 cents per dollar of energy used. It should also be noted that conventional tanks retain their heat better than ever due to improved manufacturing and materials, reducing the tank's firing and operation duration overall. The proof is in the numbers. We agree that energy efficiency is one of the most important factors when considering new HVAC equipment. But not at a cost that does not reflect the performance of the product.
A Comparison: Conventional HWT vs. Tankless Water Heater Costs
| | |
| --- | --- |
| TanklessHWT | Conventional HWT |
| Initial Cost to Install $3500.00(not including water softener and additional retrofits) | Initial Cost of Install $1400.00 |
| Average maintenance cost for flushing and operation issues, $250 per year | Average maintenance cost included with yearly maintenance, $30per service |
| 10 years of maintenance $2500.00 | 10 years of maintenance $300.00 |
| ESTIMATED AVERAGE COSTS OVER 10 YEARS – NOT INCLUDING BREAKDOWNS, OR GAS | ESTIMATED AVERAGE COST OVER 10 YEARS – NOT INCLUDING BREAKDOWNS, OR GAS |
| $6000.00 | $1700.00 |
*Based on average costs of installations and maintenance.
At Four Seasons we believe in providing our customers with the most reliable, high quality HVAC products as promised from the manufacturer. Due to the operation issues mentioned earlier, we feel as a contractor that the overall cost of the installation and maintenance is not justifiable for the amount of operation issues that can occur. We will not be offering tankless water heaters until they become less cumbersome with lower operating costs. We understand homeowner's needs for increased energy efficiency, which is why we only offer ENERGY STAR rated products. We believe that homeowners should have their HVAC needs fulfilled, with comfort and energy efficiency at a reasonable cost.
← Back to Blog