Enjoy a healthy home environment
---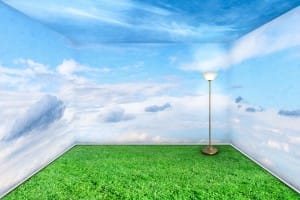 An electronic air cleaner uses electrodes to create an ionized electrical field that "magnetizes" pollutant particles and collects them on the filter material. An electronic unit can eliminate virtually all pollen, mould spores, and air borne viruses. Electronic air cleaners required professional estimation and installation to properly size the unit and ensure it works in conjunction with an existing or newly installed furnace.
Trane
---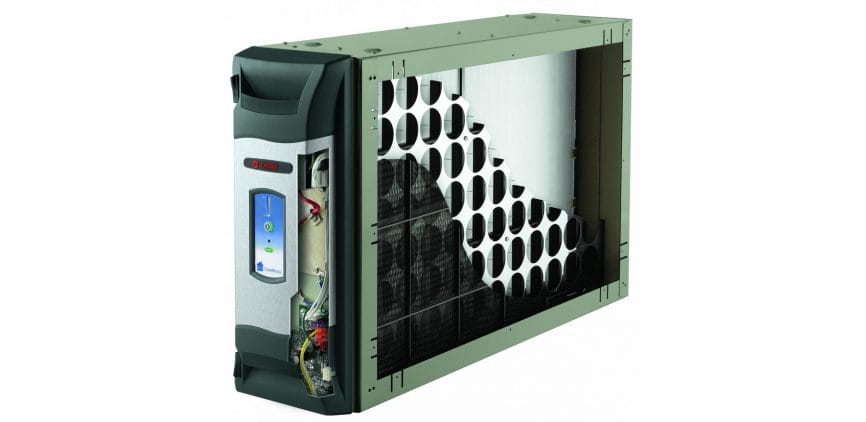 Trane Clean Effects Air Cleaner
Efficiency: 1200 CADR rating
Description: Trane Clean Effects is a patented whole-house air filtration system that removes up to an incredible 99.98% of allergens from filtered air. Up to 100 times more effective than a standard 1" filter, the unit can reduce the need to dust by up to 50%. Effective as well as quiet the filtration can be welcome relief to anyone with respiratory difficulties.
Warranty: 10 years limited warranty when registered by authorized dealer. Optional 10 years parts and labour warranty available when installed with a Trane furnace • .
Specifications:
Traps particles as small as 0.1 micron in size.
Industry leading 1200 CADR rating
Reusable collection cells
Minimal pressure drop
Meets FDA standards of below 50 ppb for ozone emission
Easy to clean filters
Quiet operation
Power Door – provides easy access for cleaning
Contact Us for a quote, to book an appointment, or to ask a question